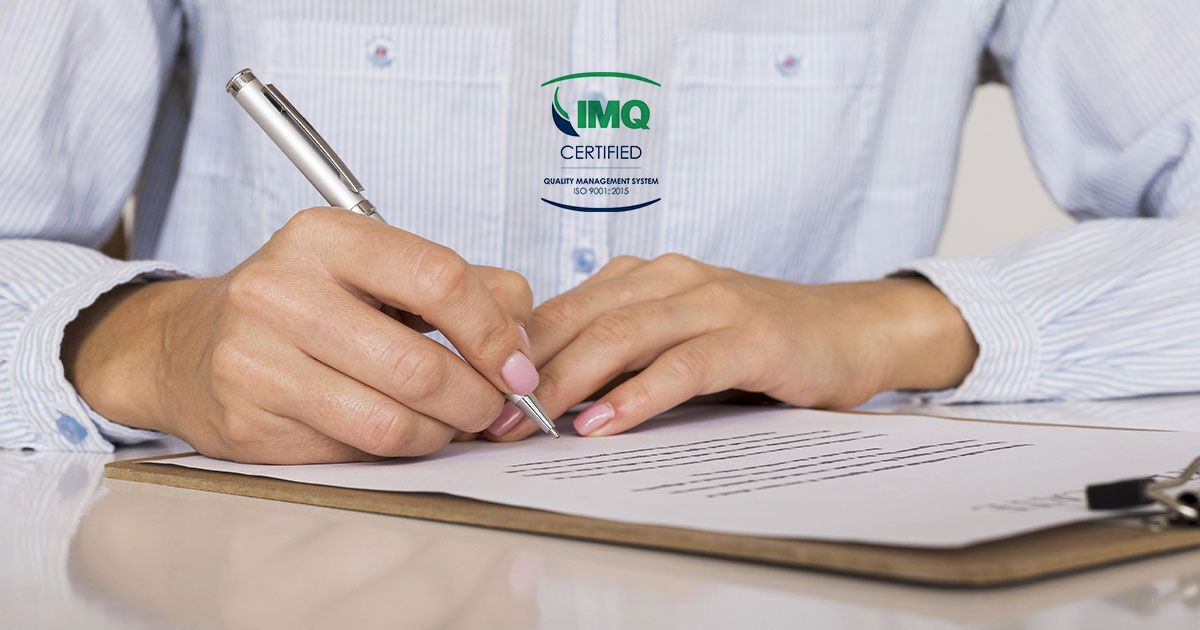 Aluminium trays produced according to ISO 9001: 2015 Standards
The quality of our aluminium trays is ensured throughout all stages of the production process. These are the guarantees offered by ISO 9001:2005 certified Kipack trays.
Once again this year we have reconfirmed the ISO 9001:2015 certification of our production process which guarantees the meticulous management of every individual order. To maintain ISO certification, each and every one of us is called upon to seek to improve our services, both in terms of product quality and customer services. Here's how.
ISO 9001:2015 certification ensures the tracing of every lot of standard or customised trays that we produce in our main facility in Coniolo di Orzinuovi, near Brescia. This allows us to easily check the parameters used during the tray production process, to replicate them in future orders, but it also acts as a guarantee should any problems arise in certain lots, because we can notify our customers in good time and replace any nonconforming products.
2.    Raw material controls
ISO 9001:2015 certification guarantees our customers more meticulous control of the aluminium coils we use in production. Our 100% recycled raw materials are MOCA certified, in accordance with Regulation (EU) 1935/2004 and are tested periodically, in collaboration with the University of Naples - Federico ll, to guarantee the delivery of aluminium trays that are strong, healthy and suitable for food contact.
3.    Process optimisation
Our certified ISO 9001:2015 management process obliges us to control all production parameters and maintain quality levels as high as possible. These controls have led us to identify areas that could be improved and allow us to work towards achieving continuous improvement; thanks to our investments in Industry 4.0, our production process is leaner and deliveries are even more accurate and faultless.
To cook, store and preserve your food and favourite meals, choose aluminium trays manufactured according to an ISO 9001:2015 certified process.