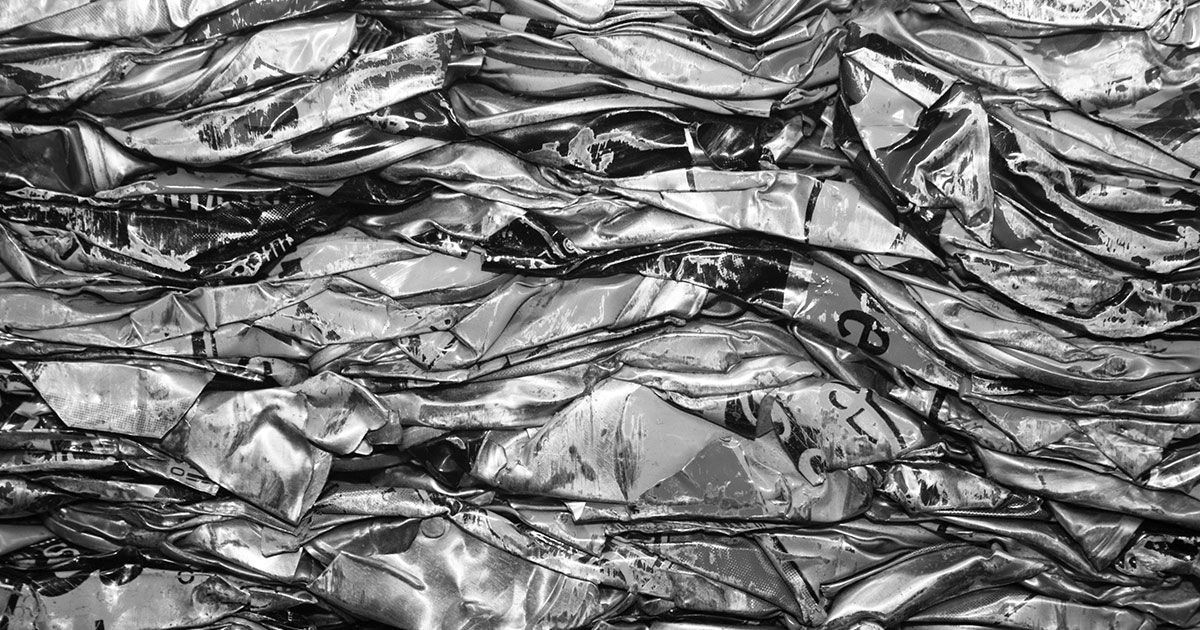 Recycled aluminium trays: The advantages for the planet
Find out why Kipack aluminium trays are good for you and for the environment. Read our detailed report on recycled aluminium trays.
Kipack aluminium trays protect the environment because they are made from 100% recycled aluminium and can be recycled indefinitely. This allows us to create a closed-loop process, where no raw materials are wasted, whilst optimising consumptions and protecting the environment. Here are the advantages we can all gain from using Kipack trays.
The use of recycled aluminium trays reduces the amount of aluminium waste on our planet, because old trays, cans, as well as caps, wheel tyres and empty spray cans , are collected and no longer represent a form of polluting waste for the sea or land.
Smelting and recreating aluminium products from scrap requires just 5% of the energy consumed to produce the same products from primary aluminium. Moreover, thanks to the aluminium recycling process, emissions of pollutants into the atmosphere are also reduced, generating a saving that is estimated at 381,000 tons less CO2 in Italy alone.
More raw materials for future generations
Aluminium is produced by processing bauxite, a mineral found in Australia, Brazil and also in certain areas of Africa and India. Re-using aluminium means reducing mining activities and global depletion, leaving a planet to future generations as rich as we found it.
Less exploitation of populations
The use of recycled aluminium and the reduction of mining activity, is a sustainable choice made in favour of the populations engaged in the mining of bauxite, improving their living conditions.
Increased health protection
The coils we use in our production processes are MOCA certified. Recycled aluminium has the same structural characteristics as raw aluminium and can be sanitised and used in contact with food without any health risks.
Choose aluminium trays for your favourite food that are good for you and for the environment