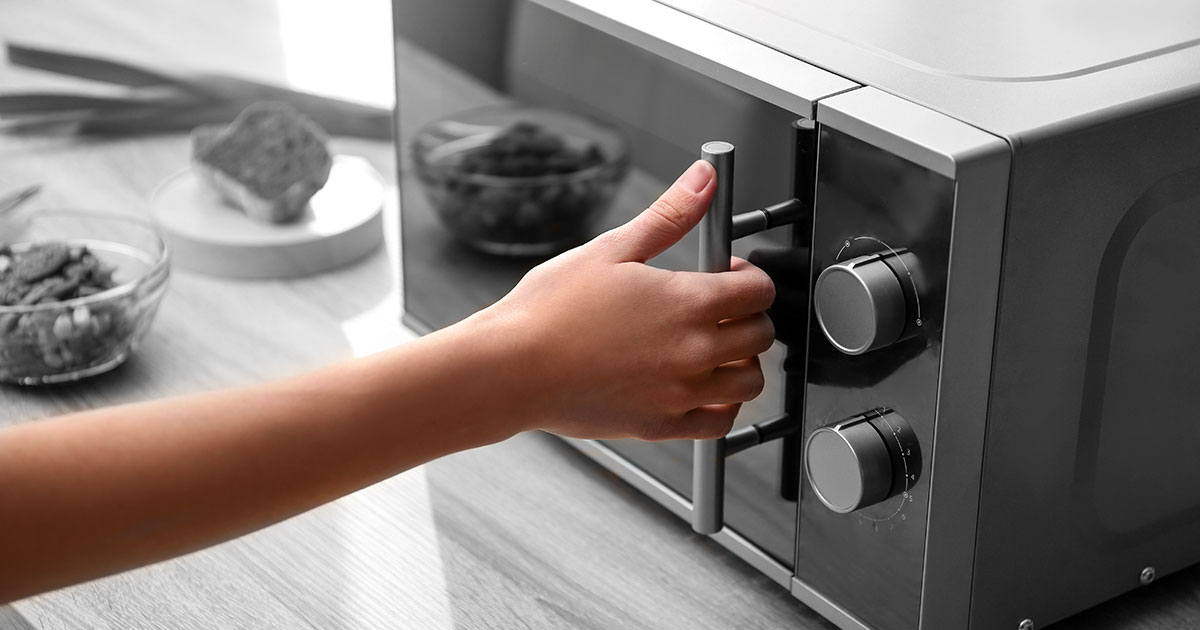 Are aluminium trays safe to put in the microwave?
Are aluminium trays safe to put in the microwave?
Can I put food grade aluminium trays in the freezer, the oven and also the microwave? Yes, but we have a few recommendations. Here's how to use them safely in microwave ovens.
The dispute over using aluminium containers in the microwave has been going on for decades, but the European Aluminium Foil Packaging Association has finally given the green light: aluminium can be used to heat food in a microwave without any contraindications, provided that users follow the instructions below. Here are a few recommendations on how to position aluminium trays in a microwave oven to prevent accidents and heat food quickly and safely.
REMOVE THE ALUMINIUM TRAY LID
The first thing to do when you want to heat a first course, side dish, meat or fish in the microwave using an aluminium tray is to remove the lid. Aluminium tends to reflect the waves of the microwave and, by removing the lid, the food will be heated more evenly.
POSITION THE PACKAGING IN THE CENTRE OF THE MICROWAVE
An important point to be aware of when heating an aluminium tray in the microwave is to prevent any contact between the tray and the oven walls. The tray must not come into contact with the metal structure of the microwave, so it must be placed in the centre of the turntable, better if positioned on a ceramic plate, which will make it easier to remove the tray once the food has been heated.
Last but not least, you should only heat one tray of food at a time to ensure even heating of the food, whilst checking it is 2/3 full and that the food covers the bottom of the tray. This prevents the aluminium rims from coming into contact with the microwave oven structure and ensures more even heating of all the contents.
HEAT FIRST COURSES, SECOND COURSES AND SIDE DISHES SAFELY AND ECO-SUSTAINABLY THANKS TO ALUMINIUM PACKAGING.
Discover the benefits of using recycled aluminium trays and containers